This is an intensely flavorful and sweet 2 ingredient mango lassi recipe that tastes divine because of the amazing flavor of Alphonso mangoes.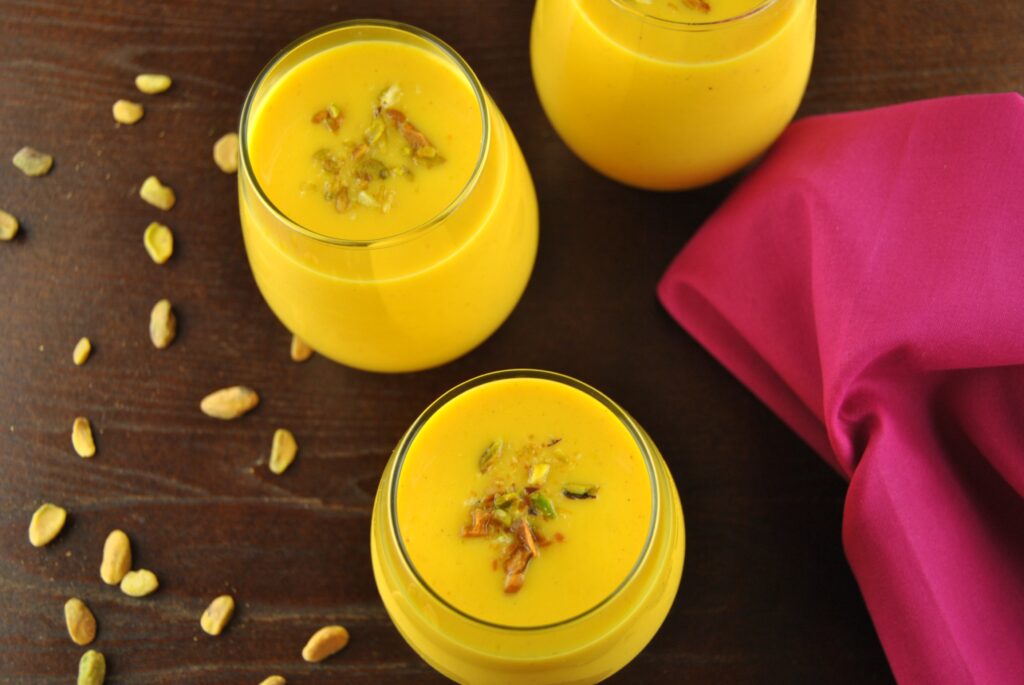 If you've never tried it before, Lassi is a yogurt based smoothie that can be sweet or salty and can be flavored with different spices, fruit etc.
Mangoes are my favorite fruit and isn't a surprise that mango Lassi is my absolute favorite form of Lassi. . Combining the ripe freshness of mangoes with yogurt creates a magical drink that is so refreshing and delicious.
What makes this mango lassi so special?
There are so many varieties of mangoes available throughout the world. India itself grows more than a thousands of varieties of mangoes. My absolute favorite variety of mangoes is the Alphonso mango. When perfectly ripe it is saffron fleshed, sweet, juicy and non-fibrous. The flavor is so intense and the aroma is amazing.
Alphonso mangoes are the variety I use the most in my mango based recipes and what makes this mango lassi so amazing. However, it is extremely difficult to source these mangoes in a lot of parts of the world. Thankfully, it is pretty easy to buy Alphonso mango pulp in cans. I highly recommend going through the extra trouble if you have to, and looking for Alphonso mango pulp. It makes a huge difference!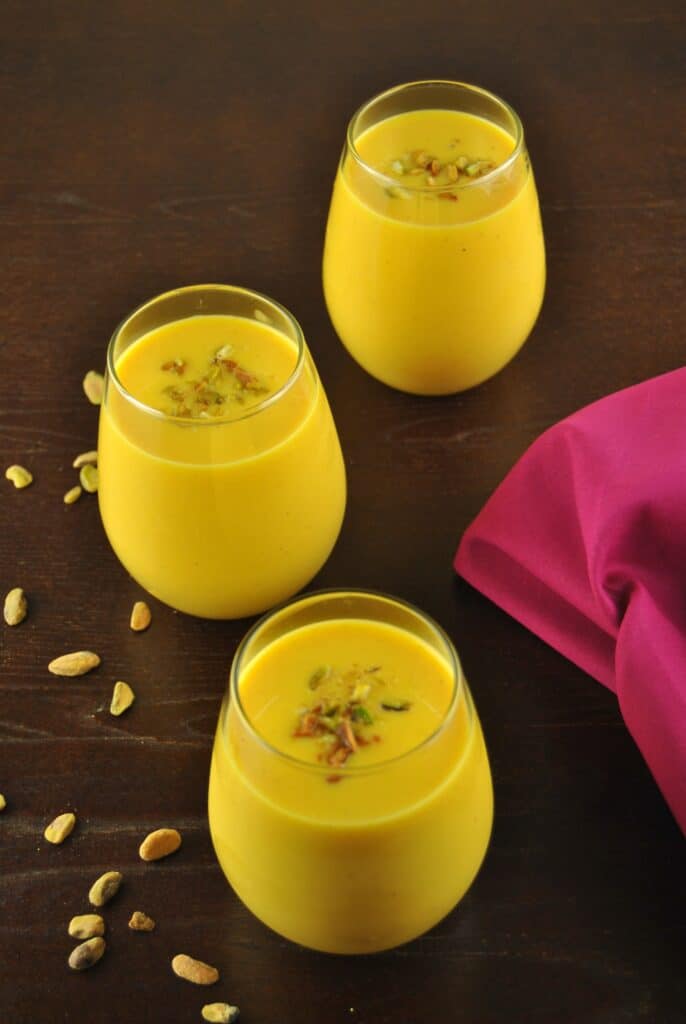 A lot of recipes call for adding additional flavorings or spices while making mango lassi. But I like to keep my recipe very simple and let the flavor of the Alphonso mango shine. You can however add in a pinch of cardamom seed powder and/or saffron strands while making this recipe for added flavor.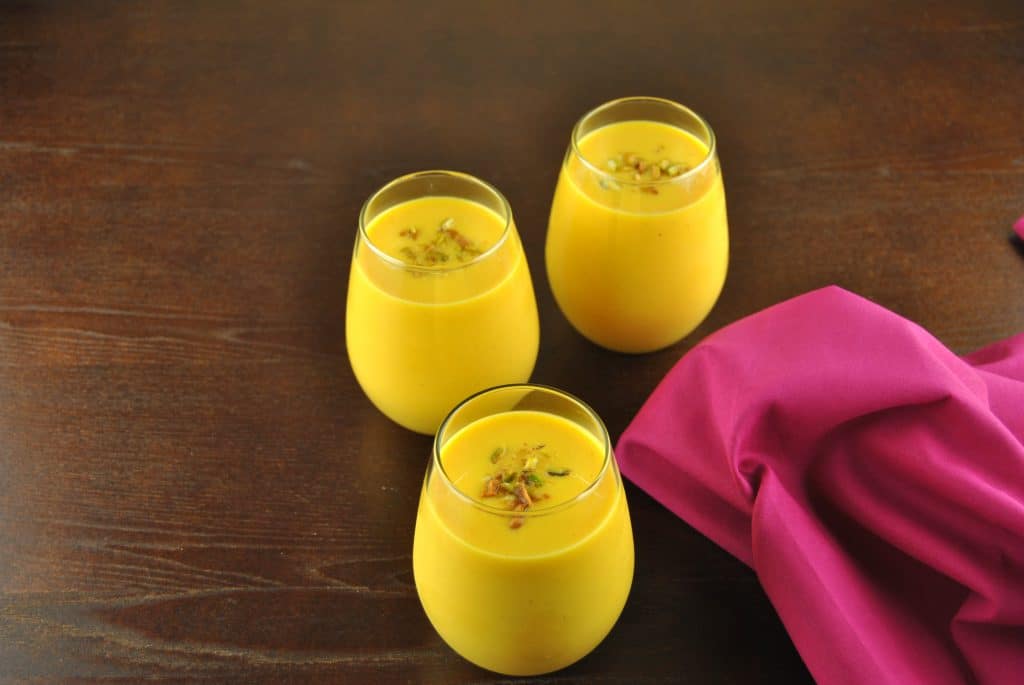 I hope you like this recipe as much as I do. Please leave a comment below to let me know what you think and subscribe to my social media channels if you would like to see more easy and delicious recipes.
Love this recipe?
Rate the recipe by clicking on the stars in the recipe card below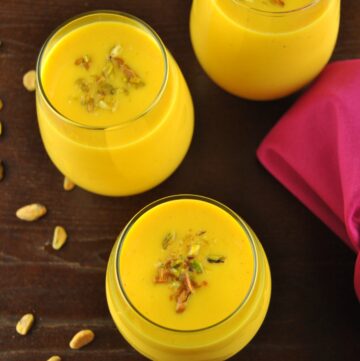 Mango Lassi (Indian Mango Yogurt Smoothie)
Intensely flavorful and sweet lassi flavored with the goodness of alphonso mango
Ingredients
1

cup

alphonso mango pulp

from a can. Sometimes also labelled as Ratnagiri alphonso mango pulp.

1

cup

buttermilk

see notes

1

tablespoon

chopped pistachios

for garnish, optional
Instructions
Whisk together the mango pulp and the buttermilk until well incorporated. Serve well chilled and garnish with chopped pistachios (optional).
Notes
Buttermilk is a thick fermented diary beverage. I usually use organic buttermilk that I buy in a carton.  However, in some parts of the world, commercially available buttermilk is a lot thinner and is the liquid left behind after churning butter. If that is the case where you live or if you find it hard to source buttermilk, I recommend using ¾th cup plain yogurt and ¼ cup water instead of buttermilk.
Subscribe to my YouTube channel
Subscribe to get notified about my latest recipe videos!