This is a super easy, foolproof shortcut method to make yogurt in your instant pot! This recipe for Instant pot cold start yogurt makes the most delicious, thick and creamy Indian style yogurt (dahi) with only 5 minutes of effort, no boiling or babysitting and results in perfect yogurt every single time!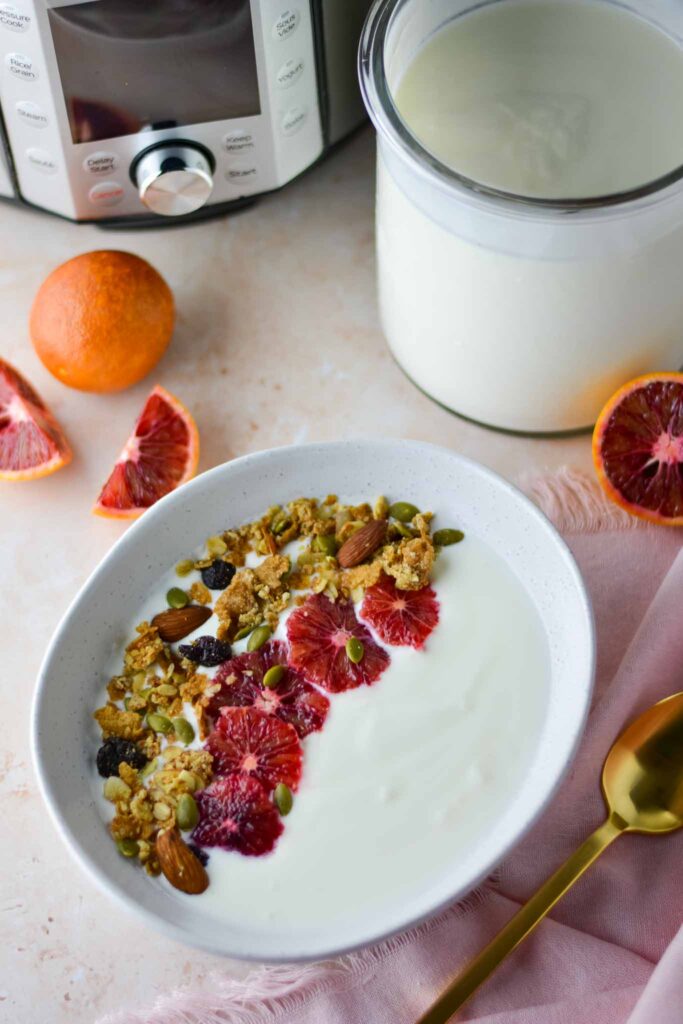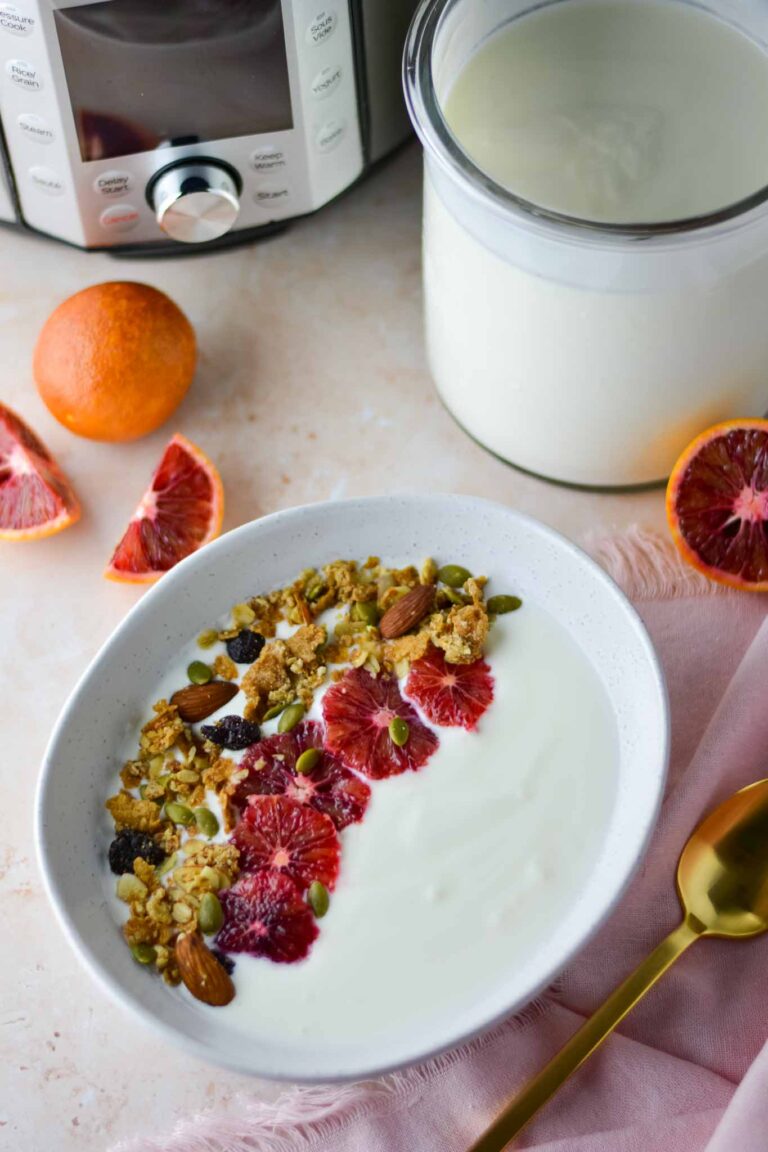 What is Instant pot cold start yogurt?
Yogurt is traditionally made by first pasteurizing milk (boiling it thoroughly) and then allowing it to cool until it is lukewarm (100-110F). This process takes more than an hour. Yogurt starter is then added into the warm milk and it is allowed to ferment in a warm place for a few hours until it turns into yogurt.
With this recipe of cold start yogurt, we can skip the most time consuming step of boiling and cooling the milk and directly make yogurt with cold milk. Only 5 minutes of effort and you can have delicious, creamy, homemade yogurt ready! Isn't that incredible?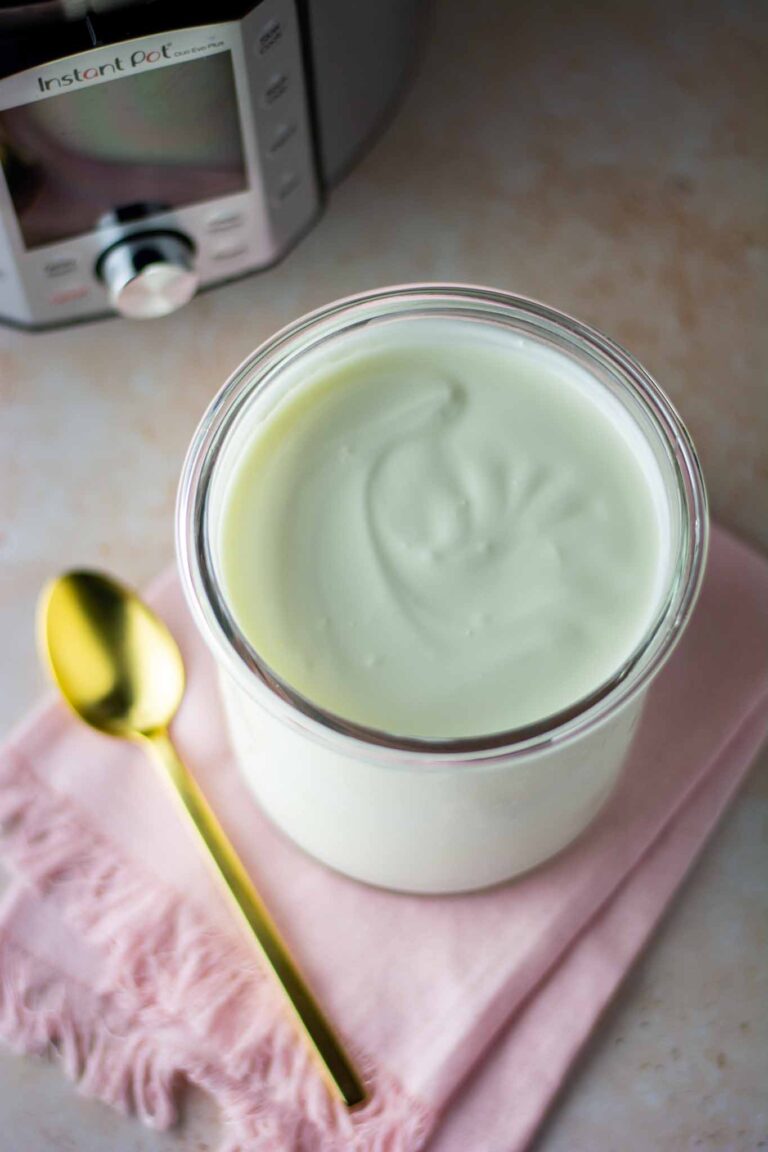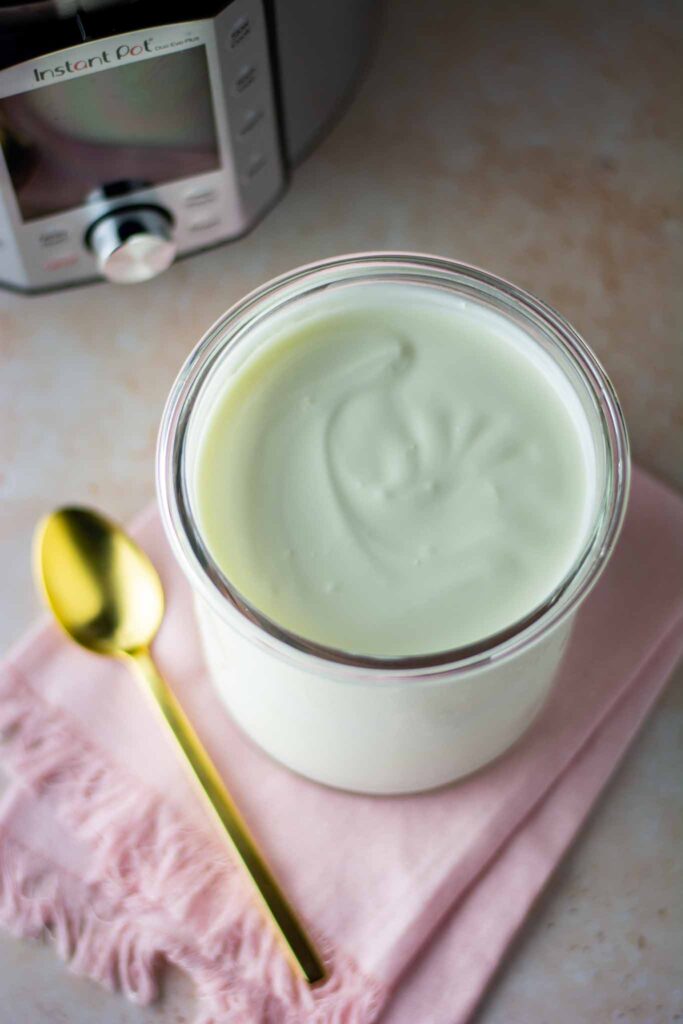 What type of milk can I use?
Milk is the most important ingredient when it comes to cold start yogurt. Since we are skipping the boiling (pasteurization) step entirely, we must use milk that is already pasteurized. The package will often say ultra-pasteurized or UHT (Ultra high temp) on it. Most shelf stable milks will also work in this recipe.
This is very important and you can't use regular pasteurized milk or raw milk in this recipe. Regular pasteurized/raw milk still has natural bacteria in it and this can compete with the yogurt starter bacteria during the fermentation process. If you would like to use regular milk in this recipe, you will have to first boil it (use the pasteurize setting on the instant pot) and then cool it until about 110F before following this recipe.
The second most important consideration when choosing milk for this recipe is the fat content in it. I prefer using full fat milk in this recipe as it results in a rich and creamy yogurt. Reduced fat milk has more water content and will result in a thinner and looser yogurt, but will still work in this recipe.
I personally prefer buying organic grass fed dairy products and I like to use organic grass fed milk to make my yogurt as well. I can't usually find organic grass fed yogurt in stores and I am really happy that I can make my own yogurt effortlessly, using this quick and easy instant pot method.
NOTE: If you would like your yogurt to be extra thick and creamy, then I recommend using ultra-filtered milk. A popular brand of ultra filtered milk in the US is Fairlife.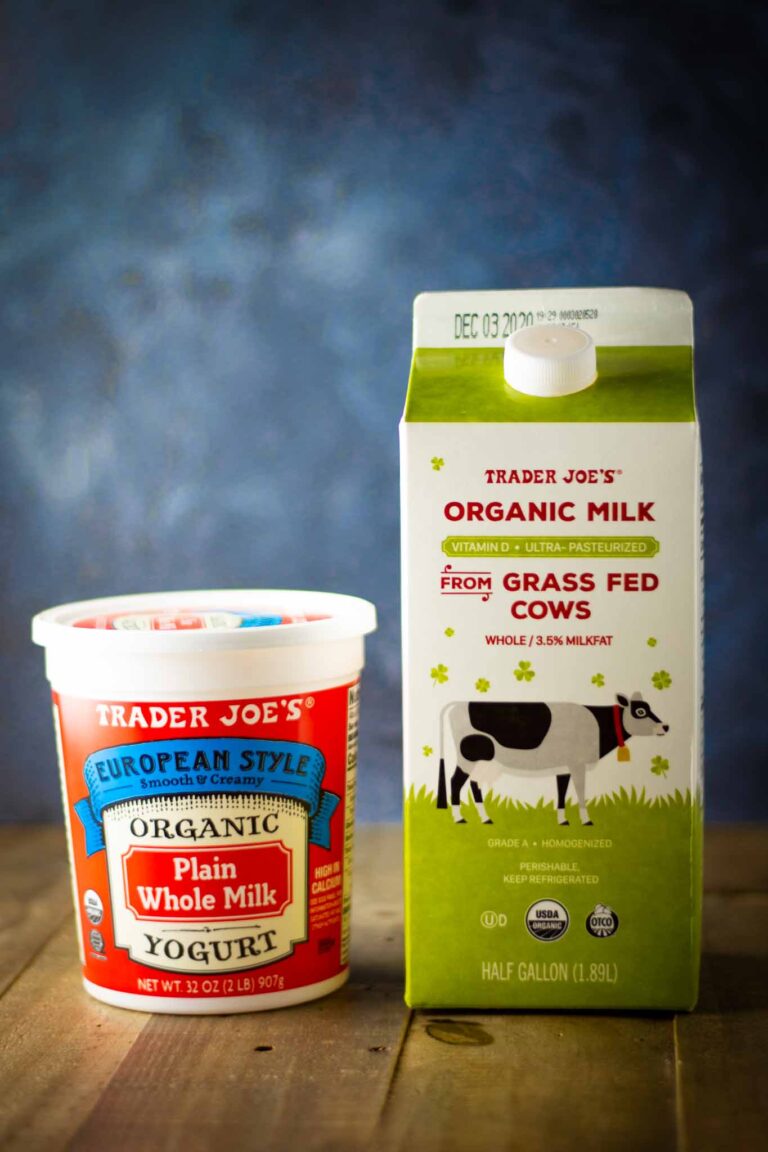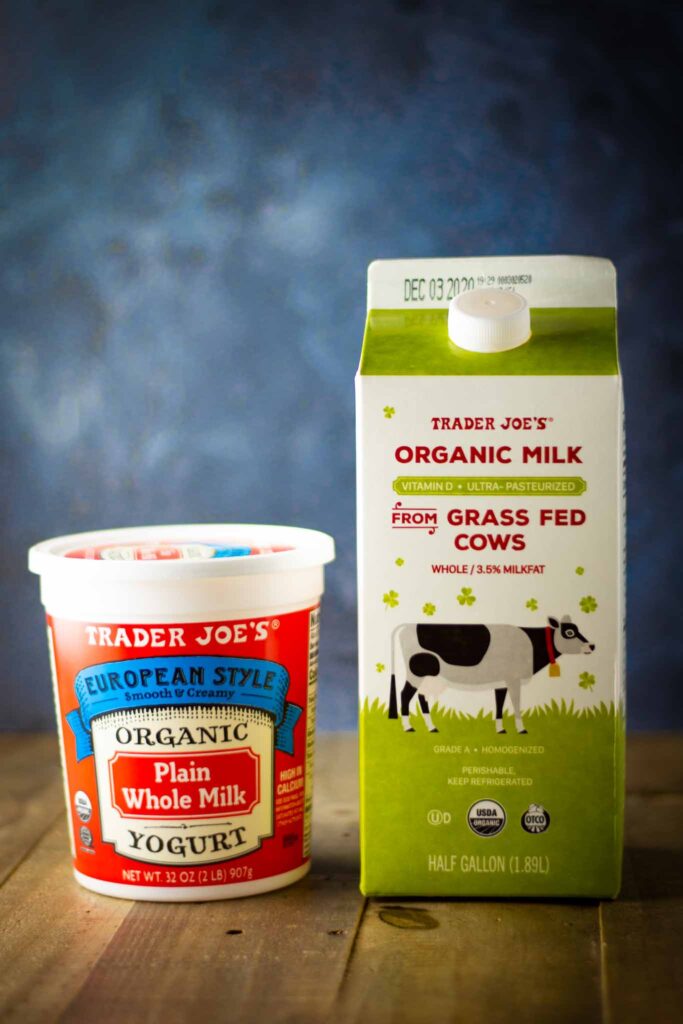 What is yogurt starter and what can I use in this recipe?
Yogurt starters are a live blend of bacteria that are used to convert milk into yogurt. You can either buy yogurt starter culture or just use store bought yogurt that has live bacterial cultures in it. If using store bought yogurt, read the ingredient list and make sure it says live and active cultures and/or the names of the cultures on it.
I really like the taste and texture of European style yogurt, it reminds of creamy and tangy Indian dahi, so that's what I use as my starter in this recipe.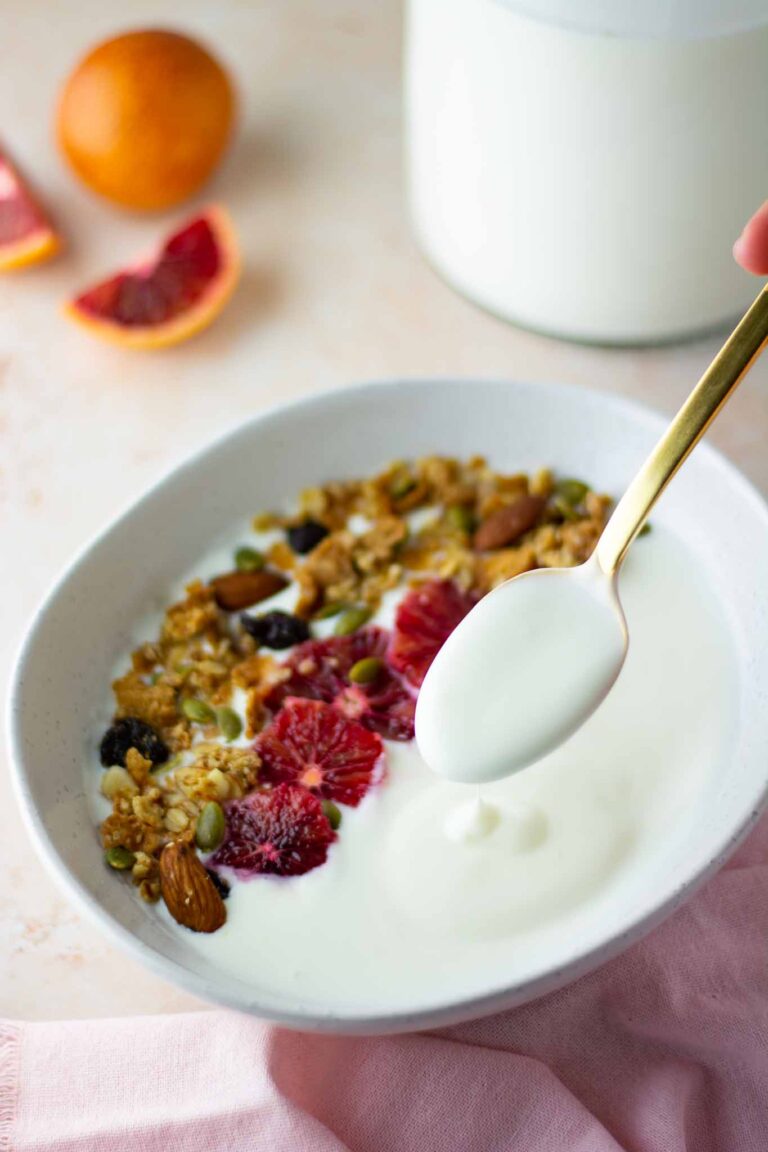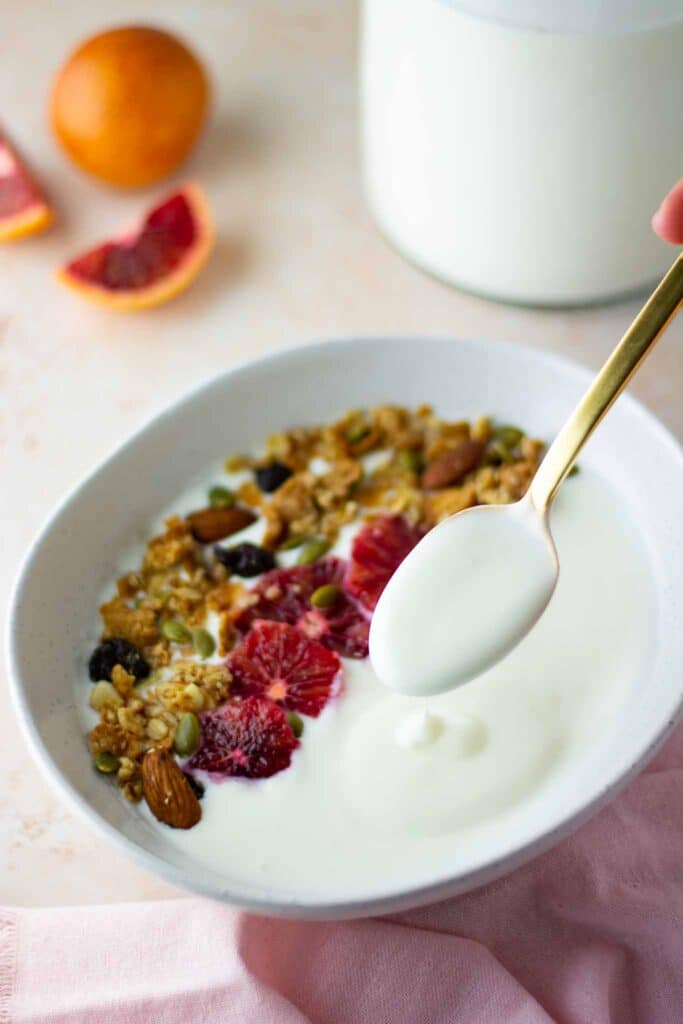 Some frequently asked questions
More instant pot recipes to try!
Recipe
Please leave a comment below to let me know what you think and subscribe to my social media if you would like to see more easy and delicious recipes.